Twin Pocket Hole Jig
Adaptable and portable 'Go Anywhere' Pocket Hole Jig for new projects, strengthening and repair work in materials from ½" up to 1½" thick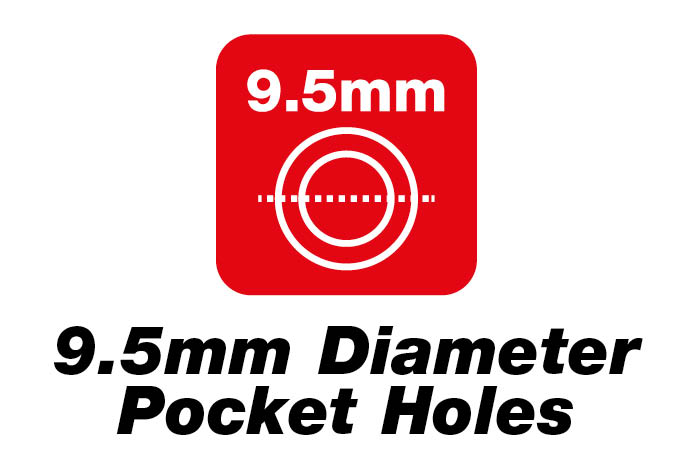 Multi-function design for twin hole or single hole pockets (³/₈")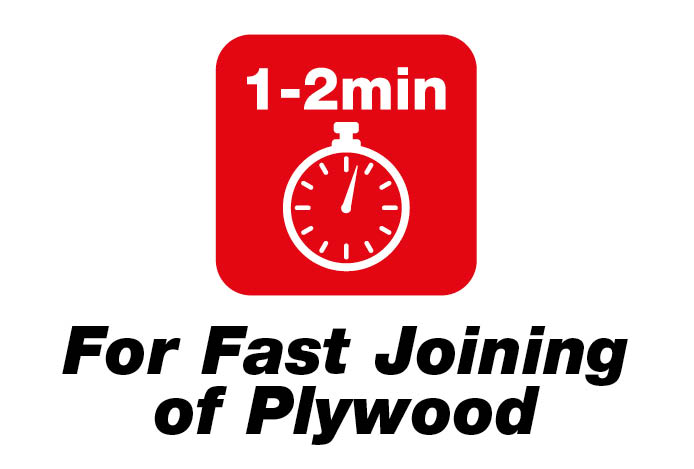 Makes strong secure joints in seconds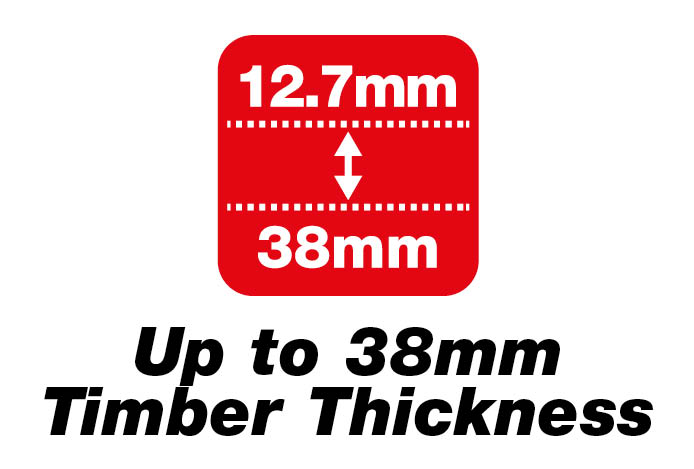 Works with all timber thicknesses from ½" up to 1½".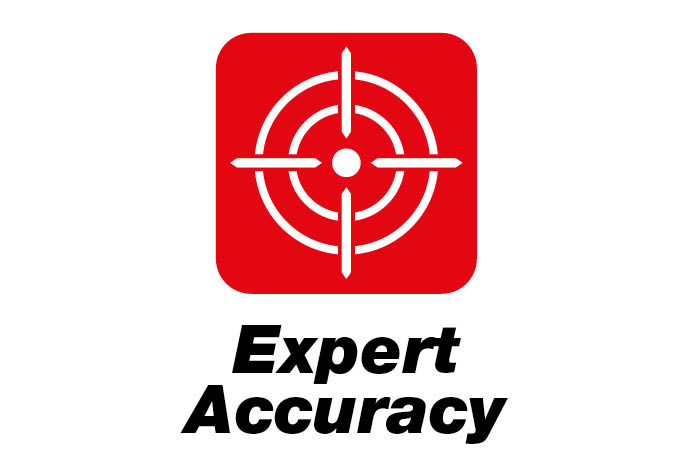 For new work, repair work and different thickness materials with precison

Features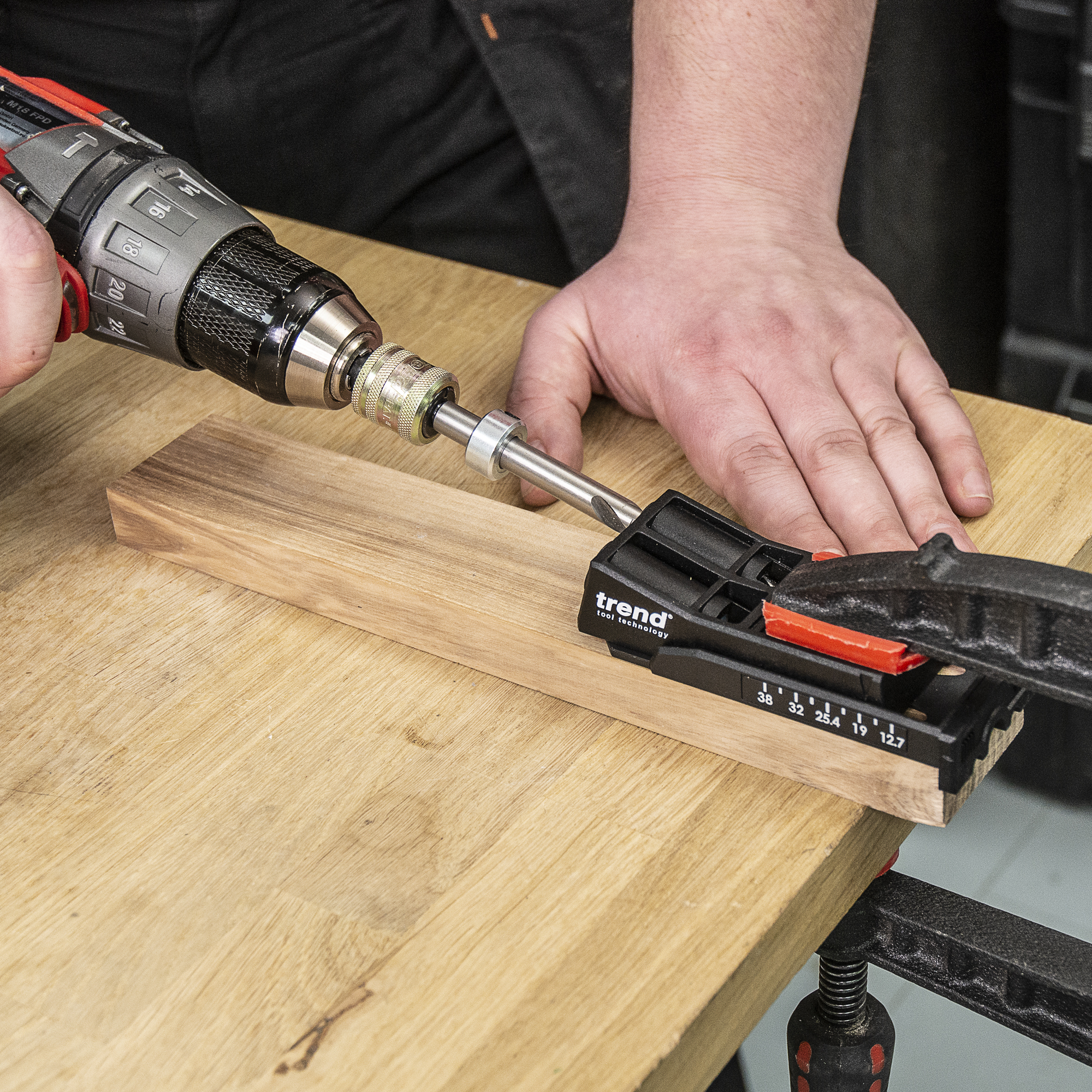 Double or single pockets can be drilled from one jig for narrow or wider work.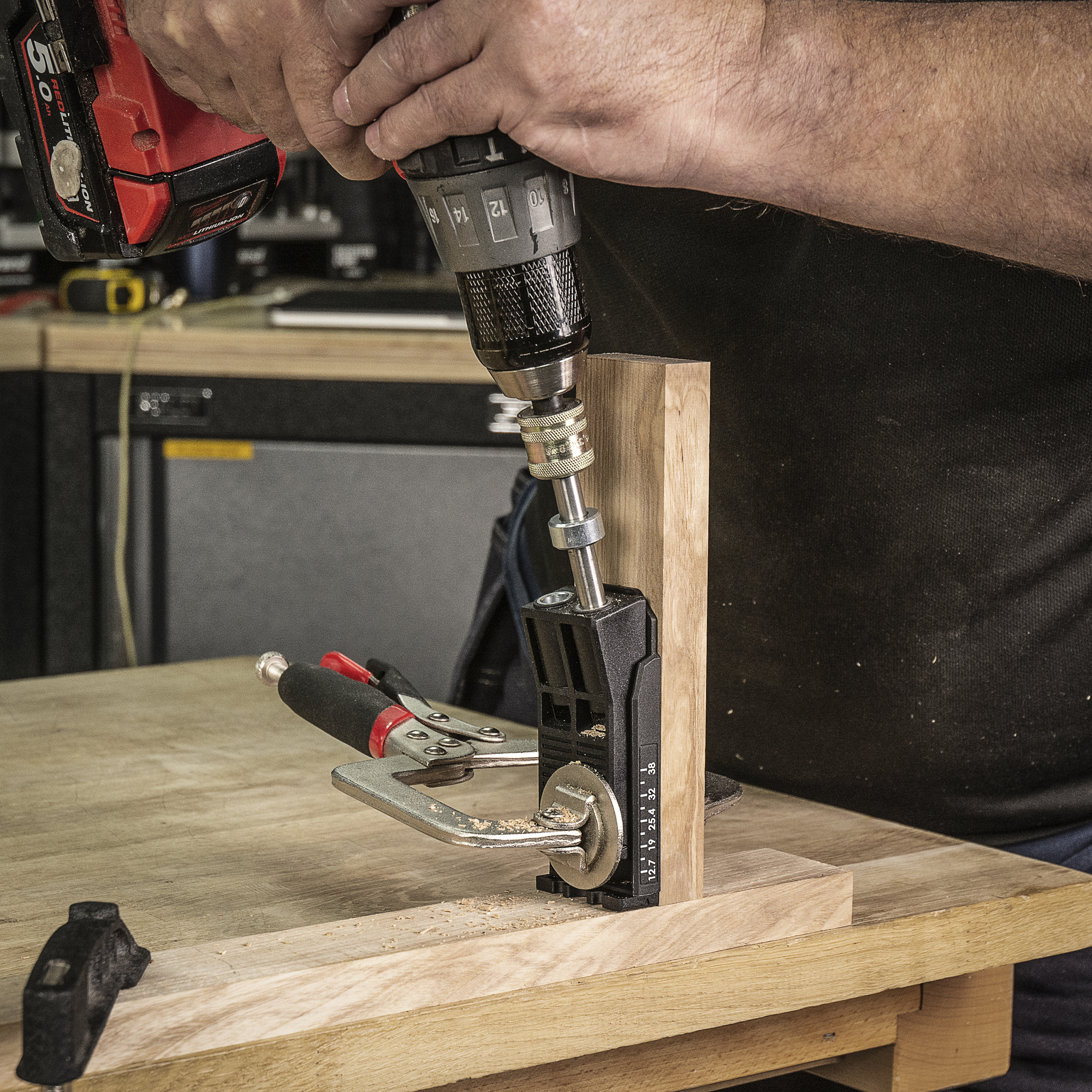 Premium construction, full length hardened drill guides and durable glass fibre reinforced PA6 Nylon plastic.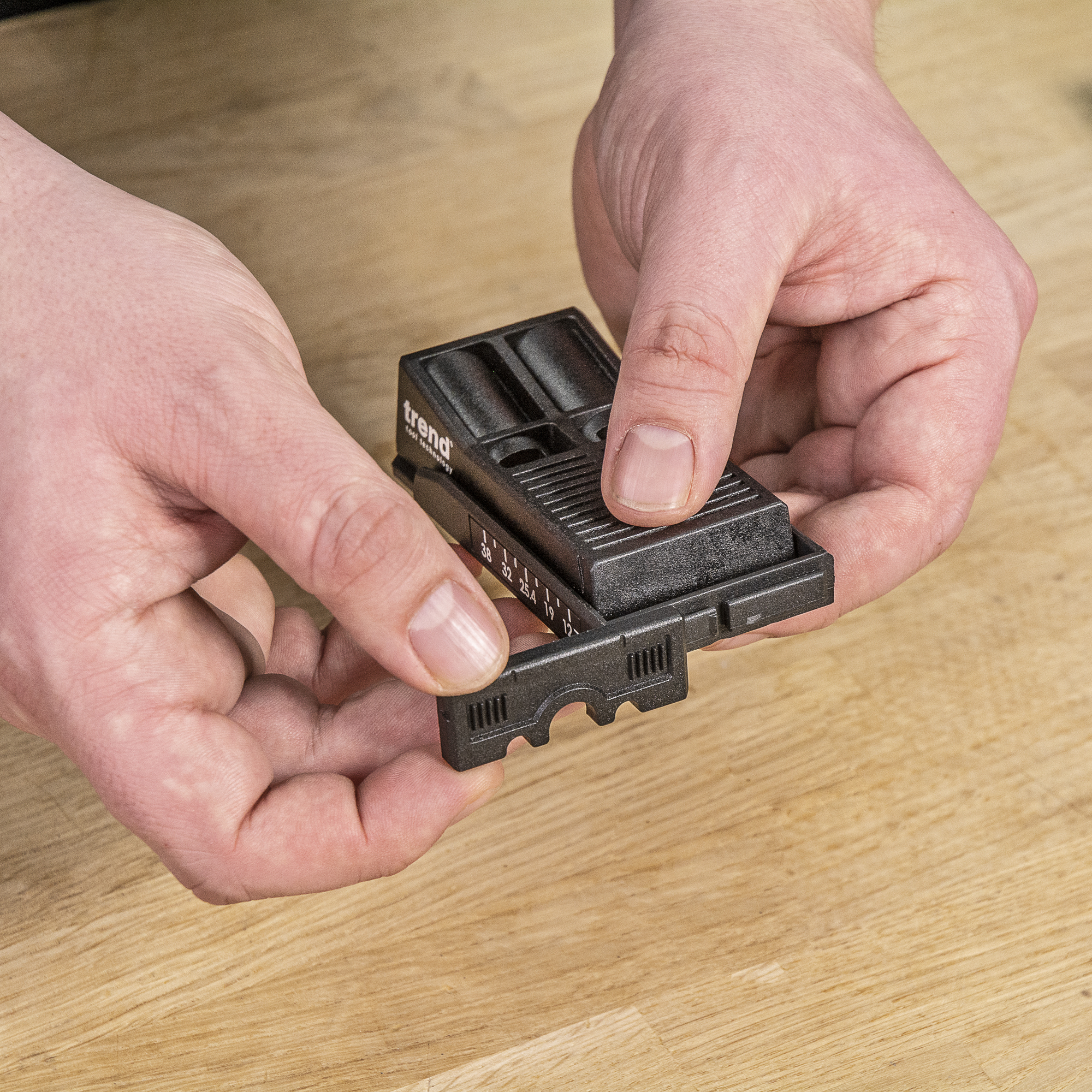 Versatile material range, covers thicknesses from ½" up to 1½".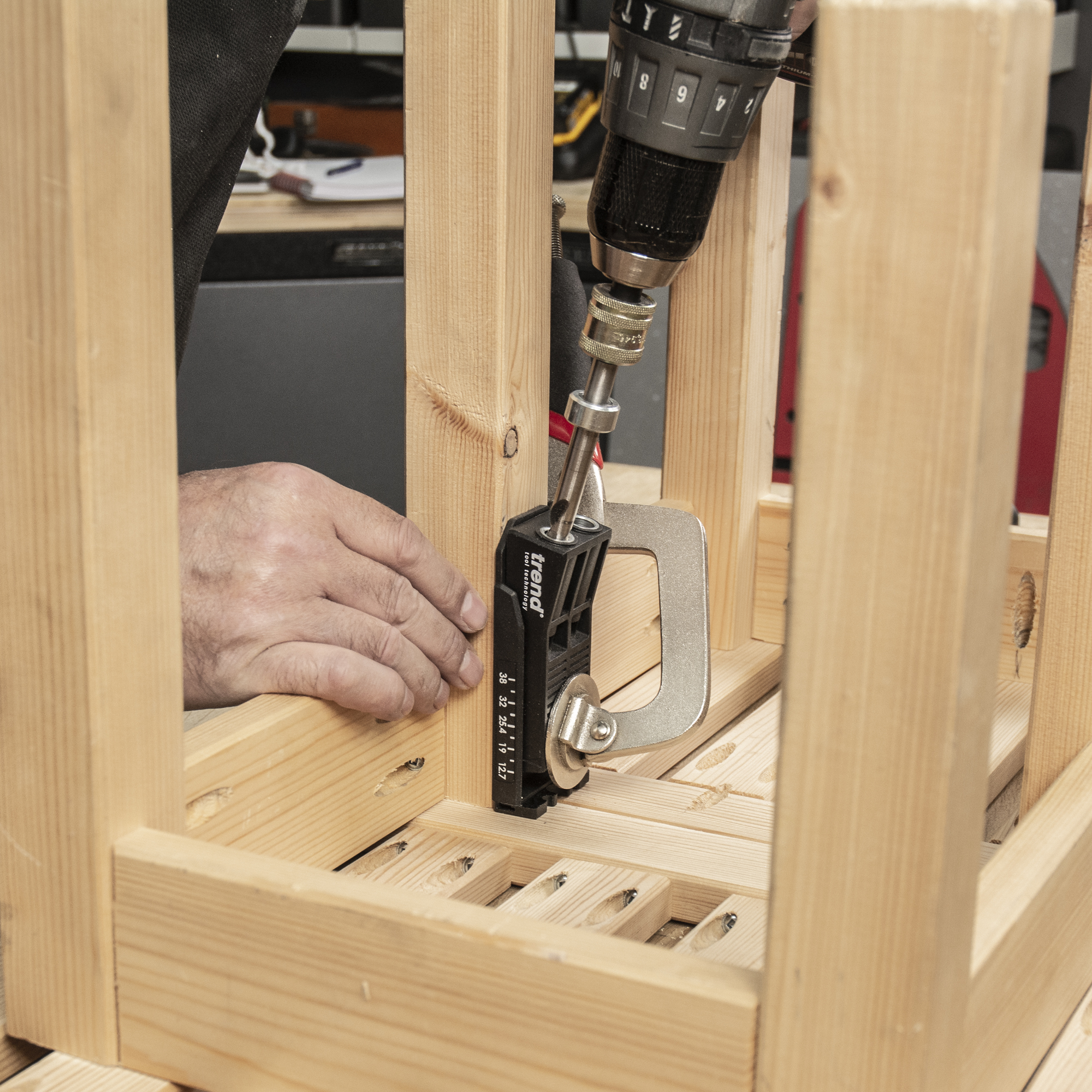 Adaptabledesign for lightweight and heavy duty projects, plus repairs and in-situ drilling.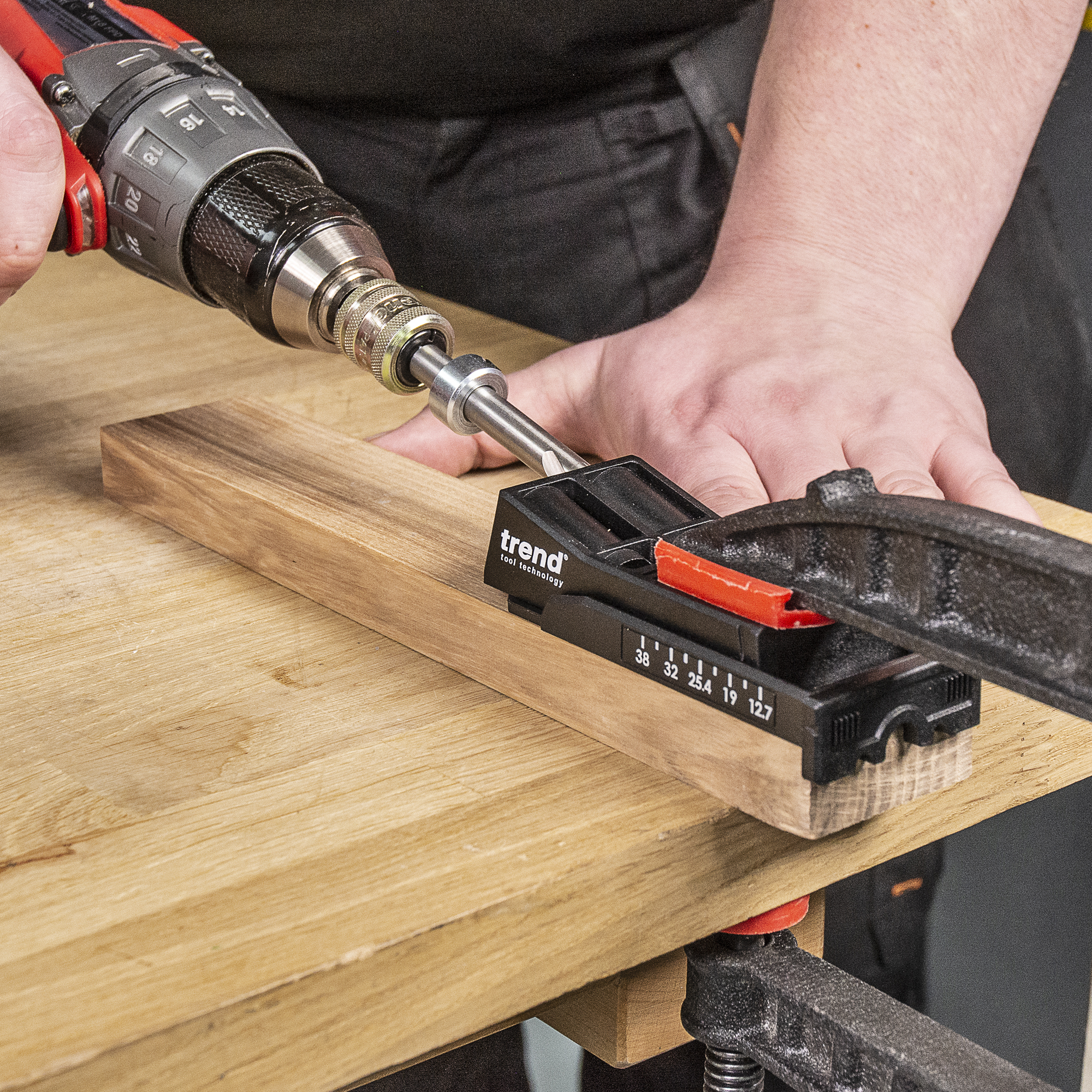 Sliding Set Up Gauge for speedy set up of drill and material depths.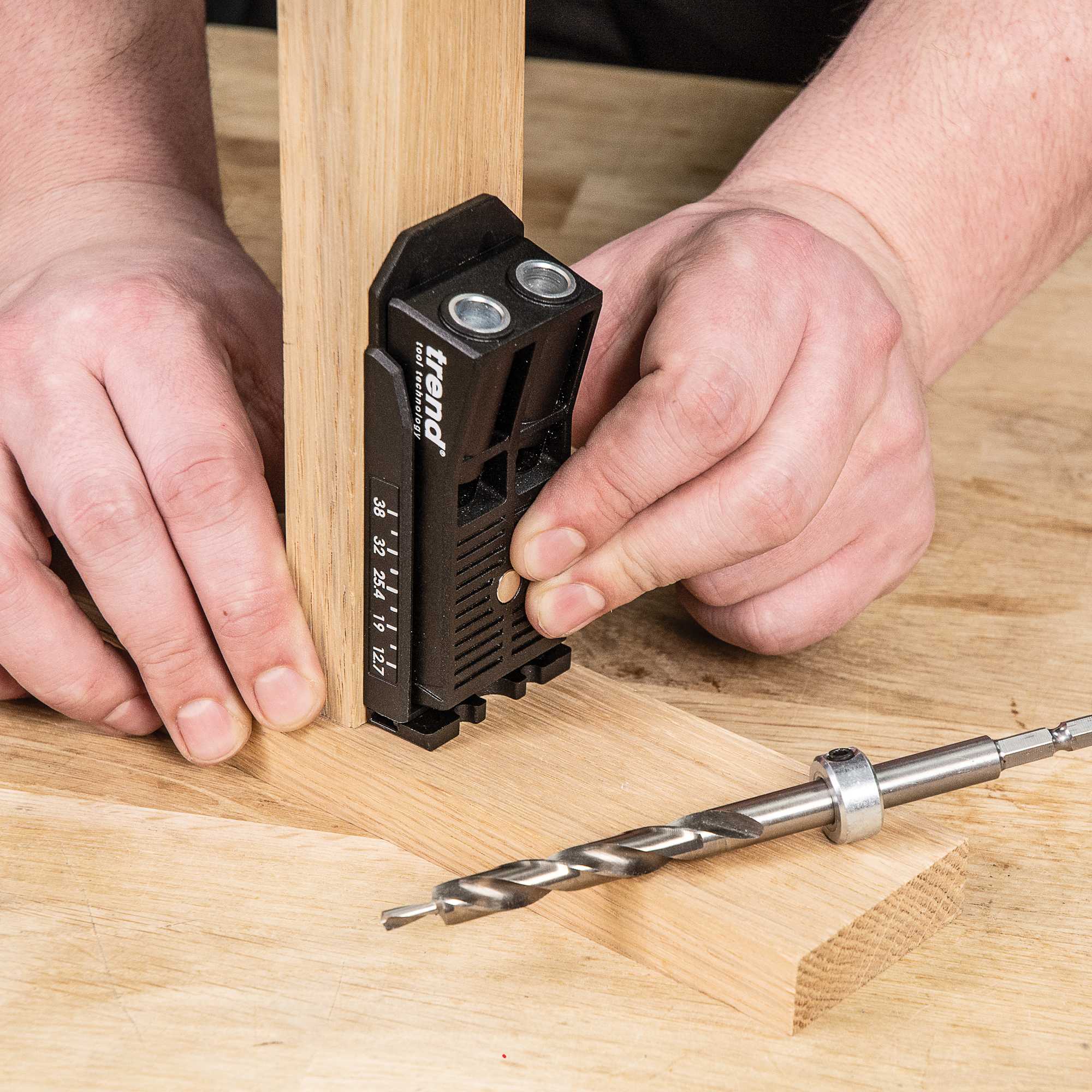 Strong joints without gluing, workpiece can be handled immediately after screwing.
Twin Pockets can be used for drilling two holes for increased strength or single holes for narrower components.
Full Length Hardened Drill Guides for precision pockets and long life span.
Wide Material Dimensions Range covers stock from ½" up to 1½" thick.
Unlimited Material Width can be easily relocated across any material width for infinite pocket hole positioning.
Multi-Function ideal for making repairs to existing work, constructing smaller projects and heavy duty builds.
Adaptable for multiple jointing styles and applications.
Compact and Portable fits easily into a pocket or tool pouch, always readily to hand.
Fast Setup easy adjustments for different component sizes.
Quick Set Drill and Timber Setting sliding Set Up Gauge sets the correct drilling depth and jig position for different material thicknesses.
Trend Snappy Chuck Compatible supplied with high quality HSS stepped drill and No2 square Drive bit with quick change hex shanks.
Ready To Go supplied complete with HSS Stepped drill, 150mm (5 29/32"). Square Drive driver bit and selection of screws.
Magnetic Clamp plate aids location of the jig when clamping.
Multi Material compatibility Ideal for jointing in hard and softwoods and sheet material.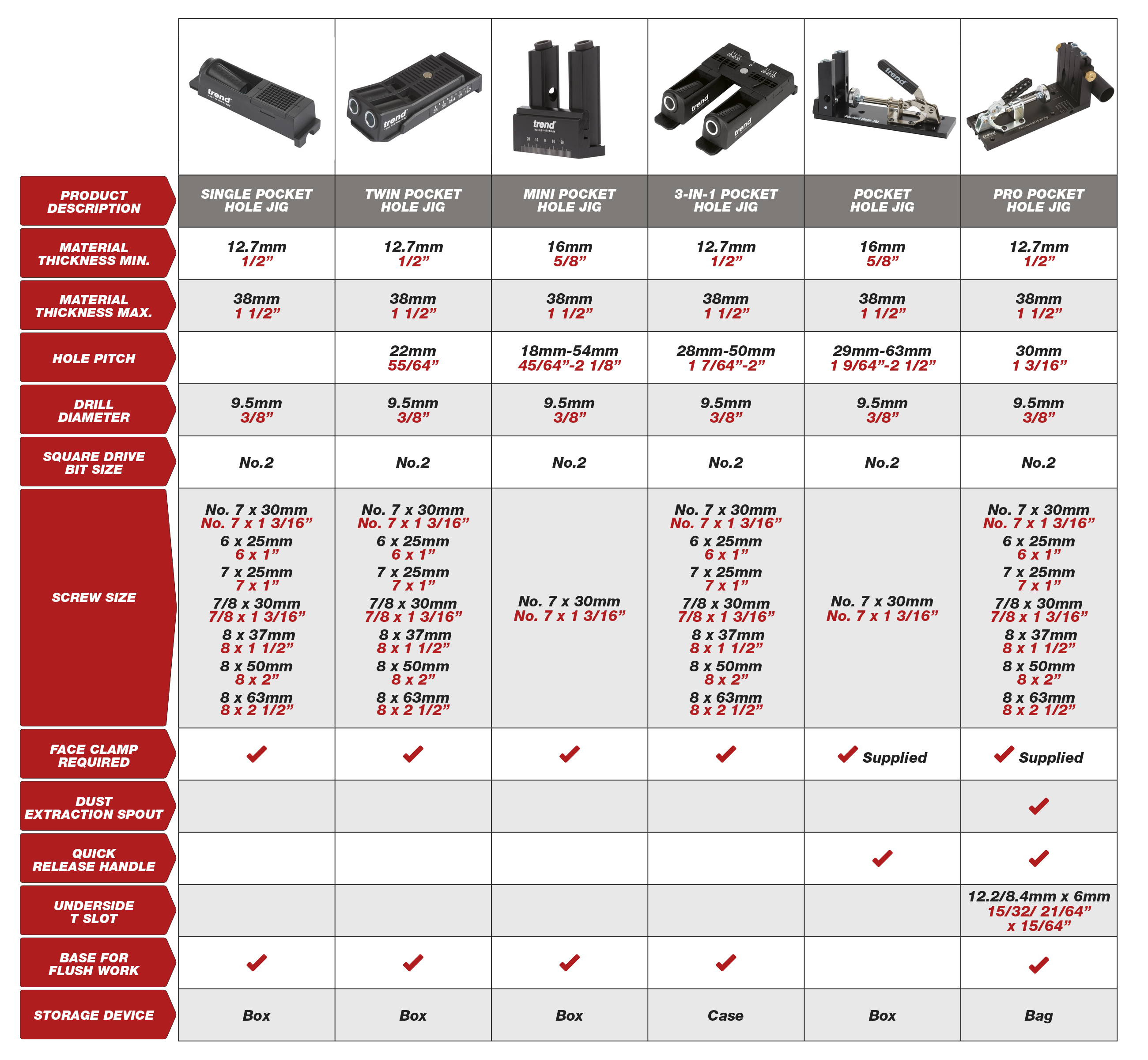 ---
Related Products