How To Use the Trend Digital Level Box
The Trend Digital Level Box (Product ref: DLB) is a handy device for checking existing levels or angles on fitted work such as handrails, rafters, ramps and so forth but in the workshop it is especially useful for setting blades, tables and fences for any angled cuts you may need to make.
This useful little device will find many uses in the toolbox and workshop and it is especially handy for setting up fences and saw tables when making angled cuts.
The magnetic base and automatic inversion allows easy reding and setup and it is accurate to +/- 0.2 degrees for all angles.
It comes supplied in a handy carry case with belt loop so it can be keep on you whenever needed.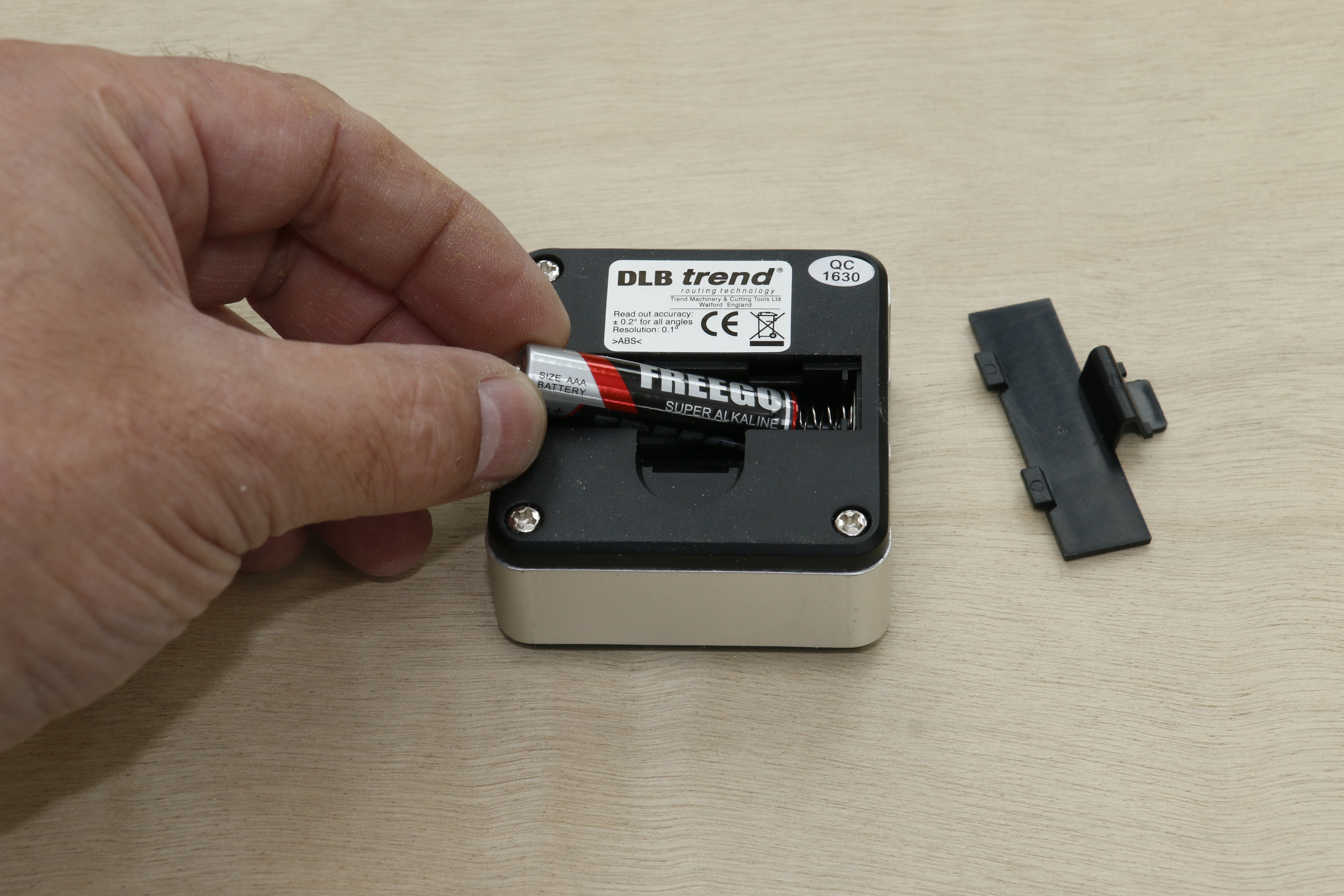 A single AAA battery powers the unit and it also has an auto shut off function that turns the unit off after five minutes of inactivity to preserve the battery.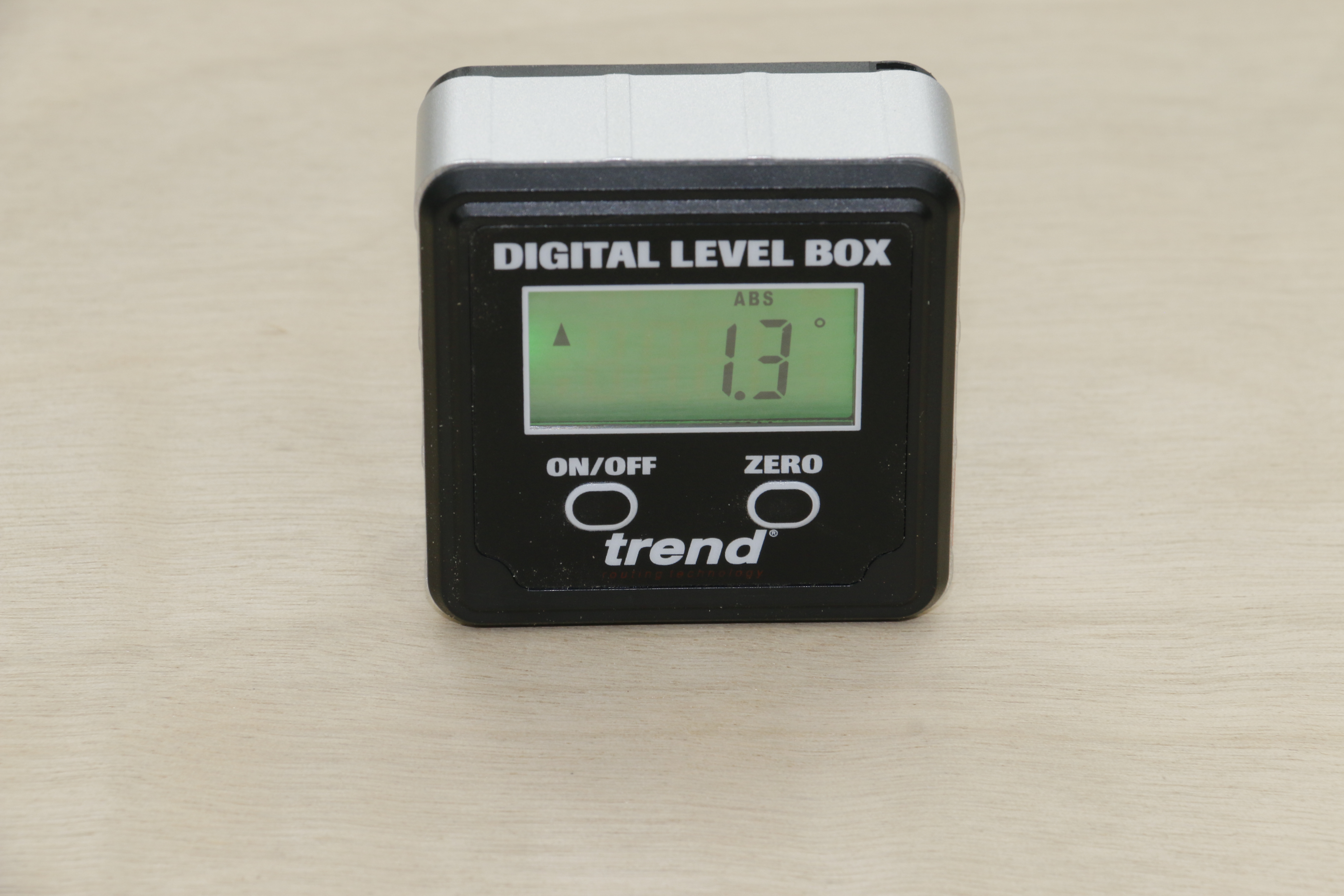 Magnets in the base allow the DLB to stick to any metal surface making it easy to make any adjustments when setting angles. The small arrows on the display indicate which way the adjustment needs to be made when trying to achieve a level surface.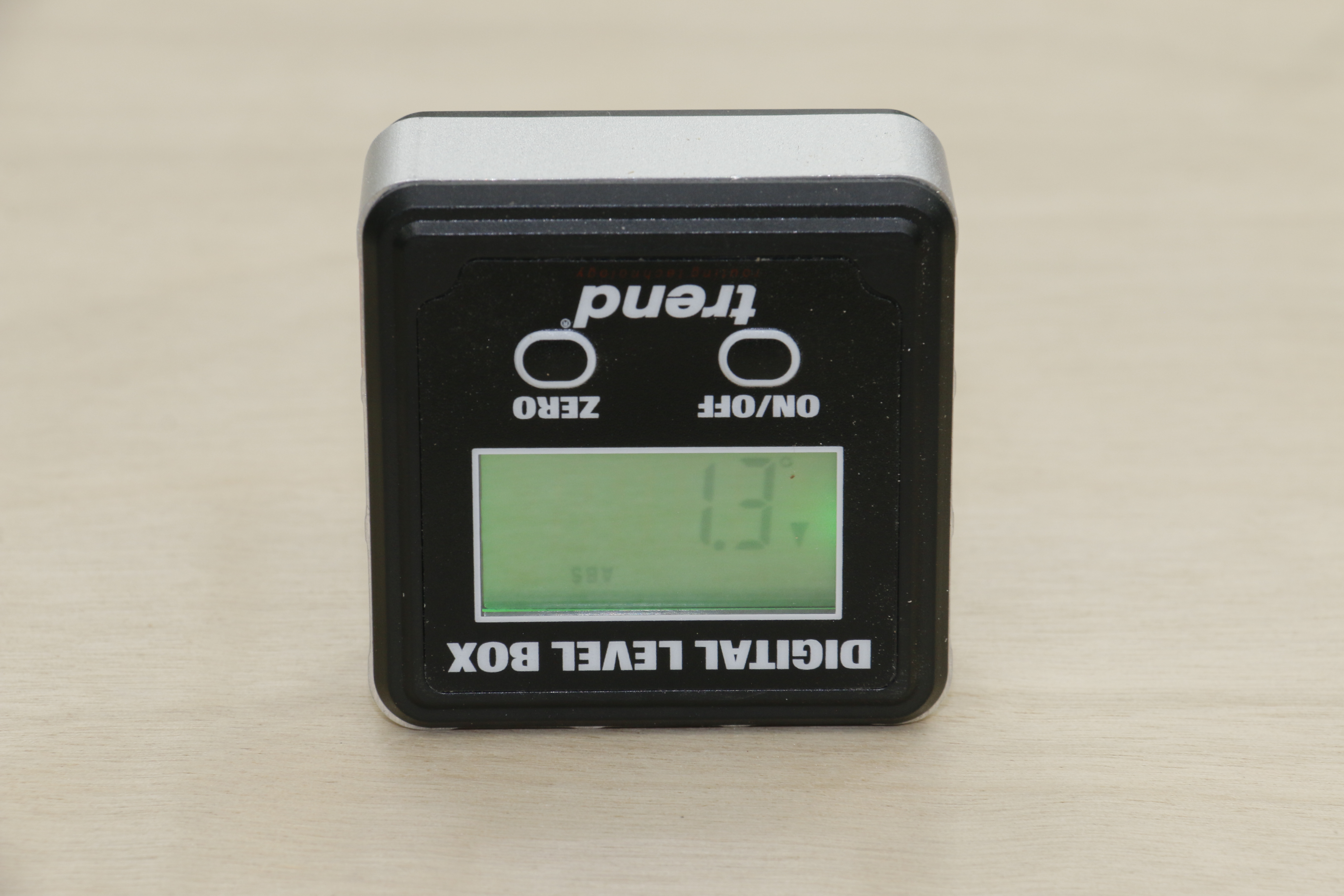 The display automatically switches over when the unit is inverted to make it easy to read if you need to check the underside of a surface such as a lintel.
---
How to Level a Table-saw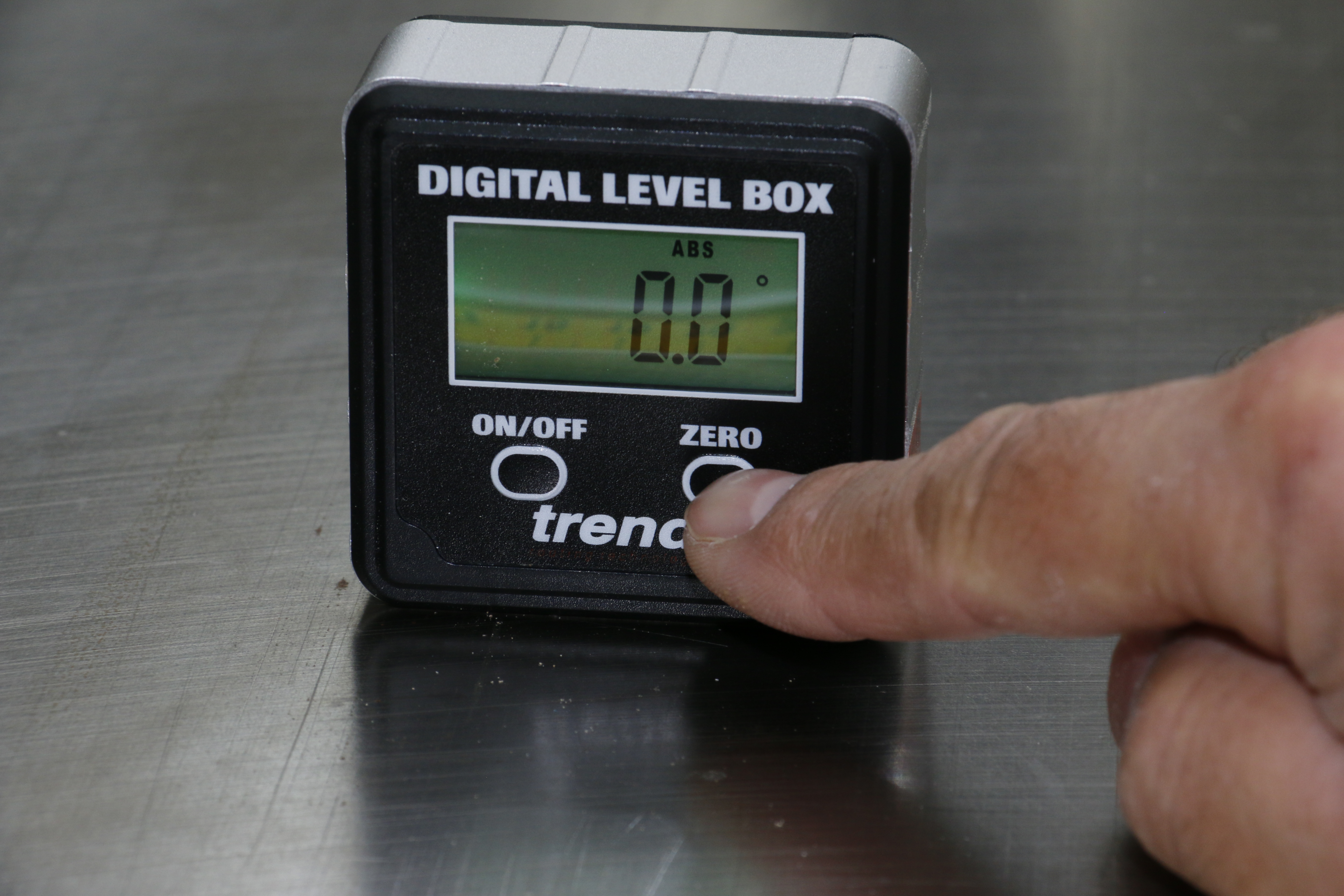 The zero function allows you to set the DLB onto a surface such as a saw table and set the unit to zero.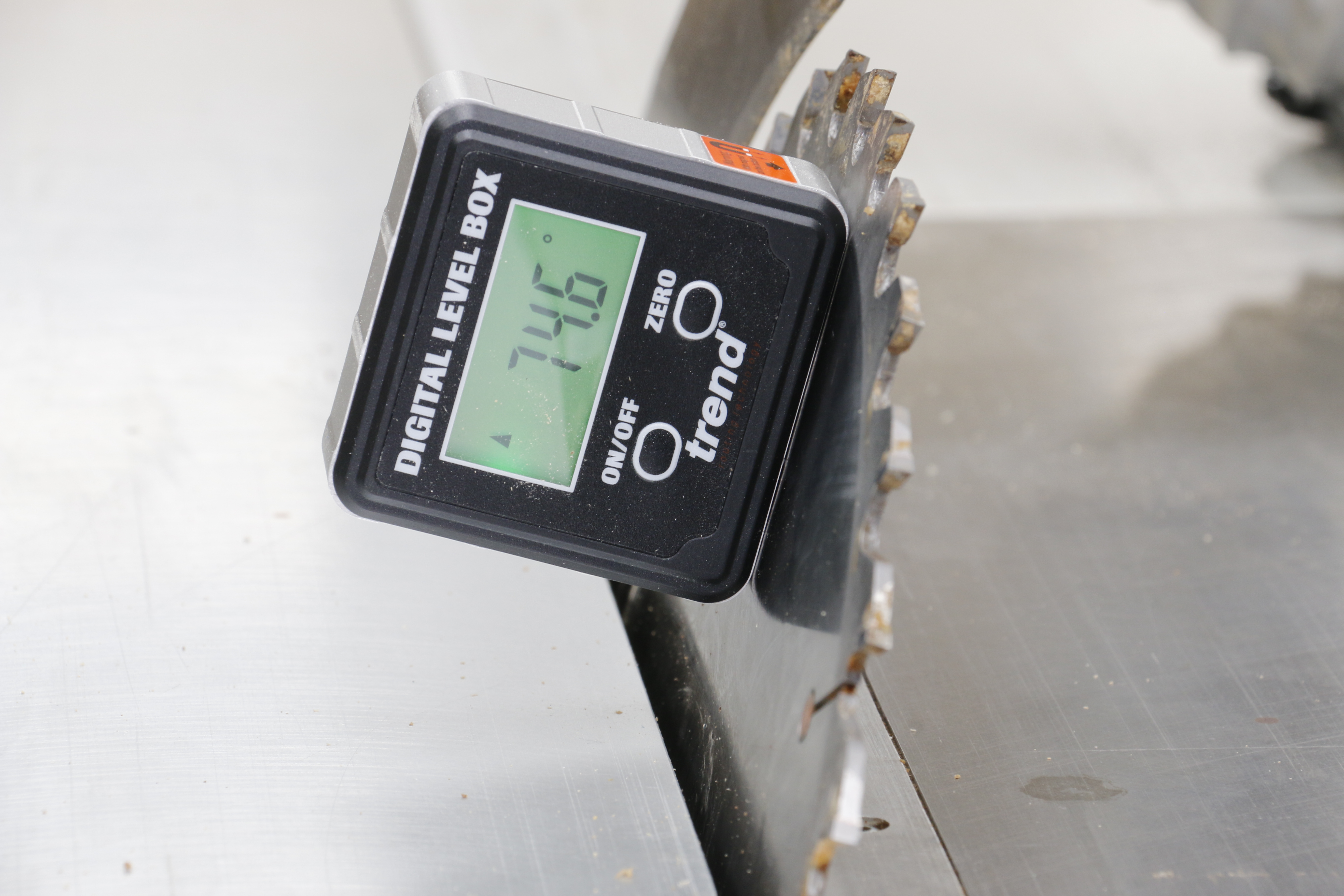 By zeroing to the table first, any adjustments made to the blade will be accurate as they are referencing from the zeroed surface, The DLB can set to 0.1 of a degree.
How to Level a Planer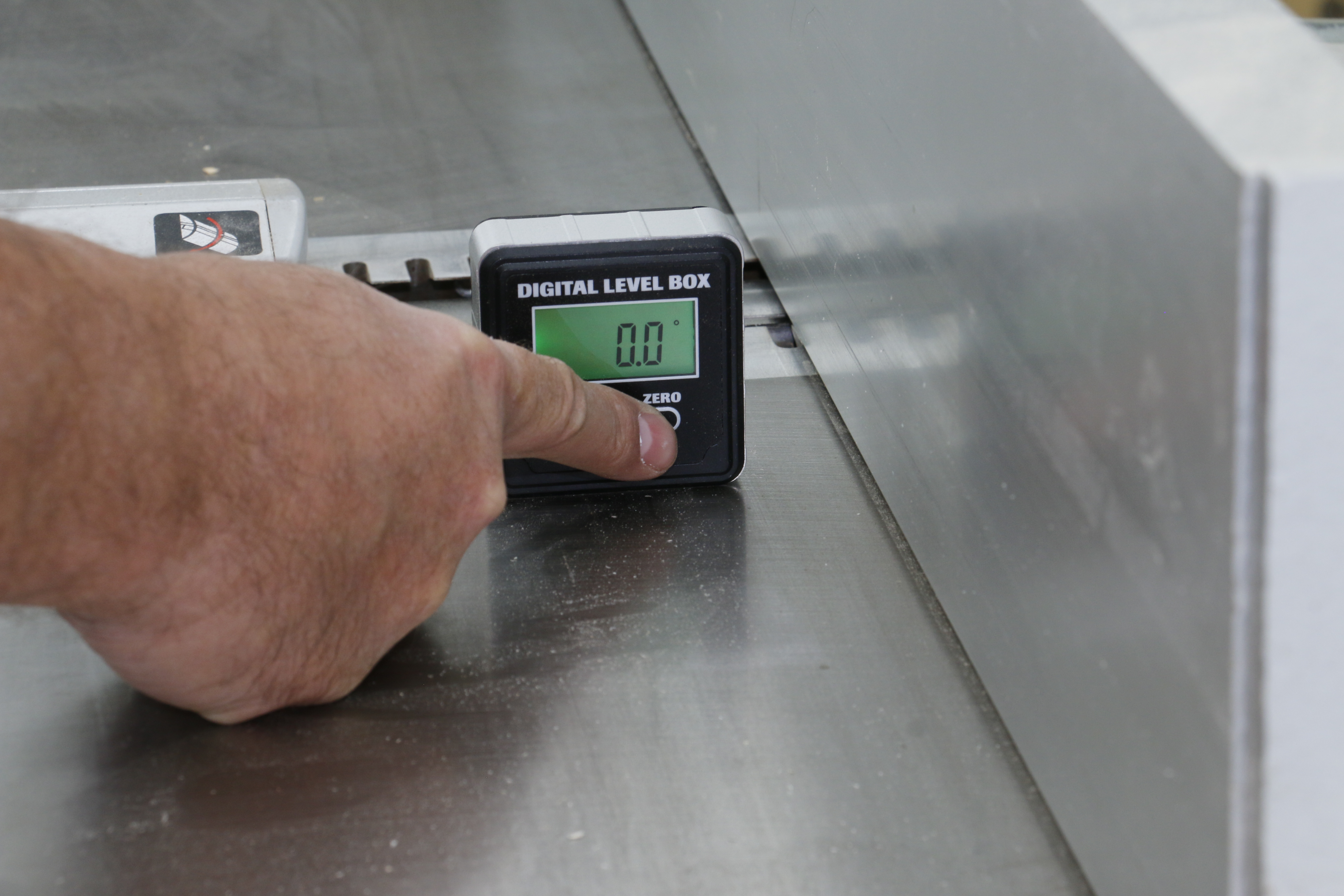 On a planer bed the same principle applies; setting the unit onto the table to check for level and then zeroing for reference.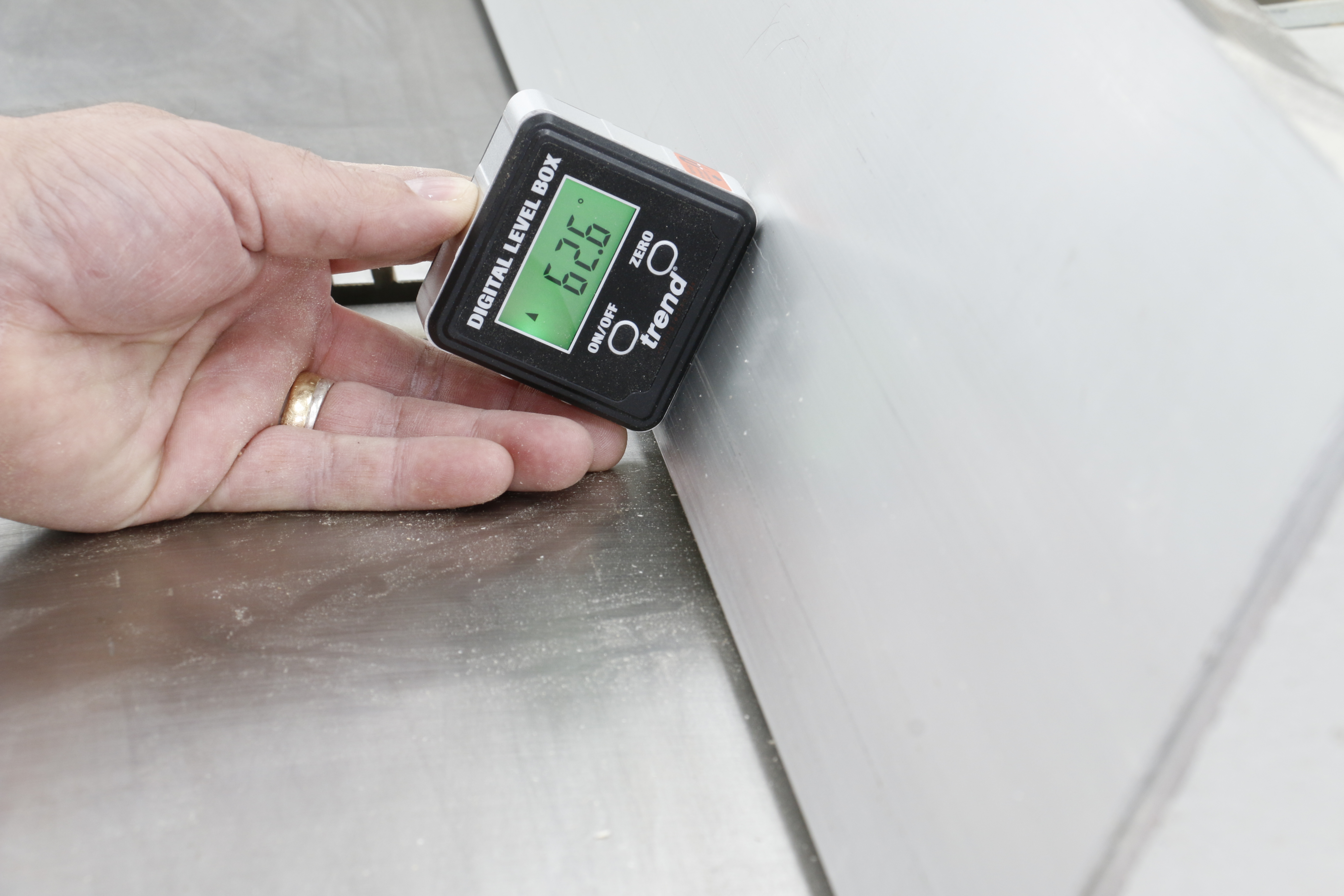 Placing the DLB against the fence, the angle can be easily set to the desired angle for planing bevels.
---
How to Level a Bandsaw Table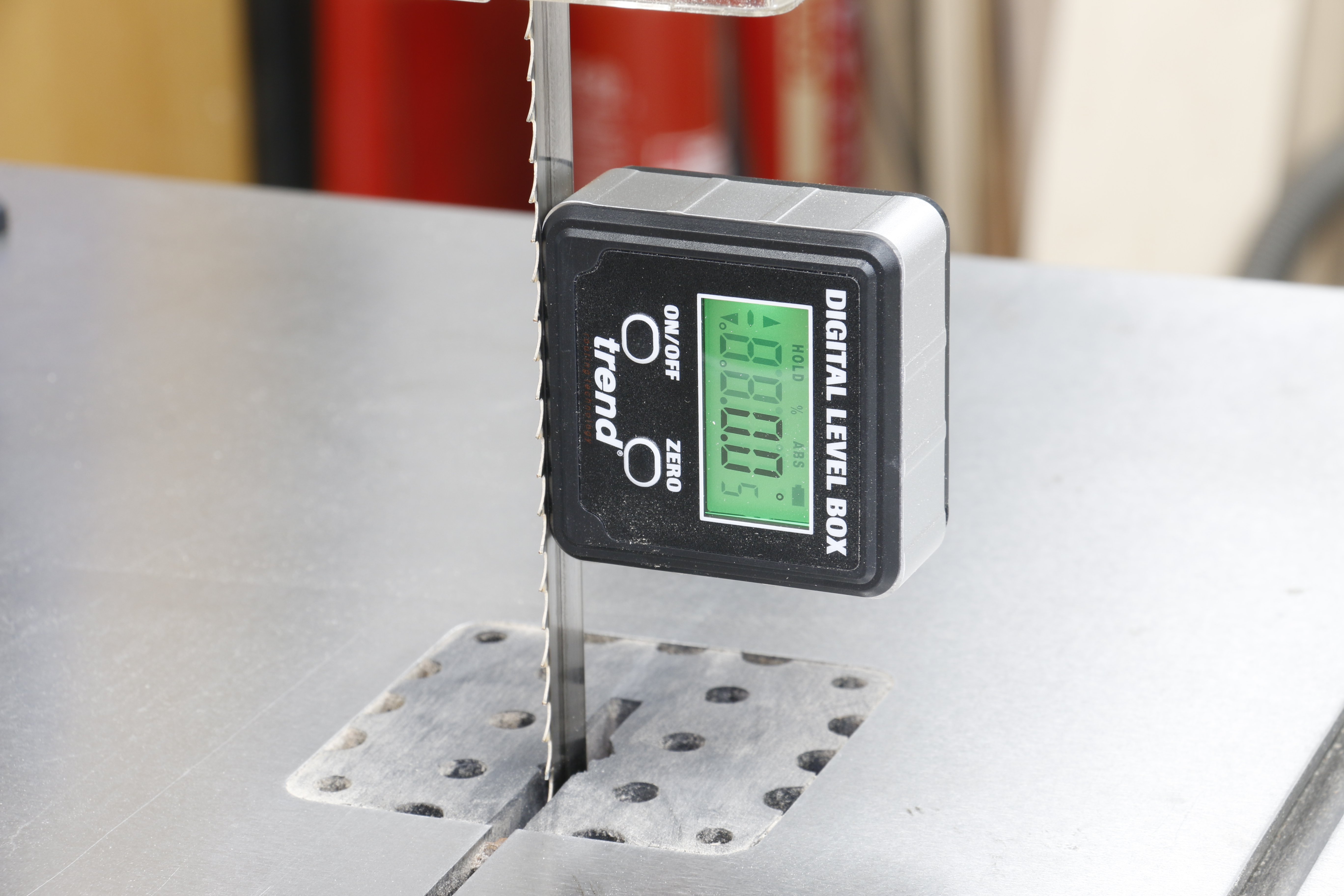 When making any bevel cuts on a bandsaw the DLB has to be placed onto the blade and then zeroed.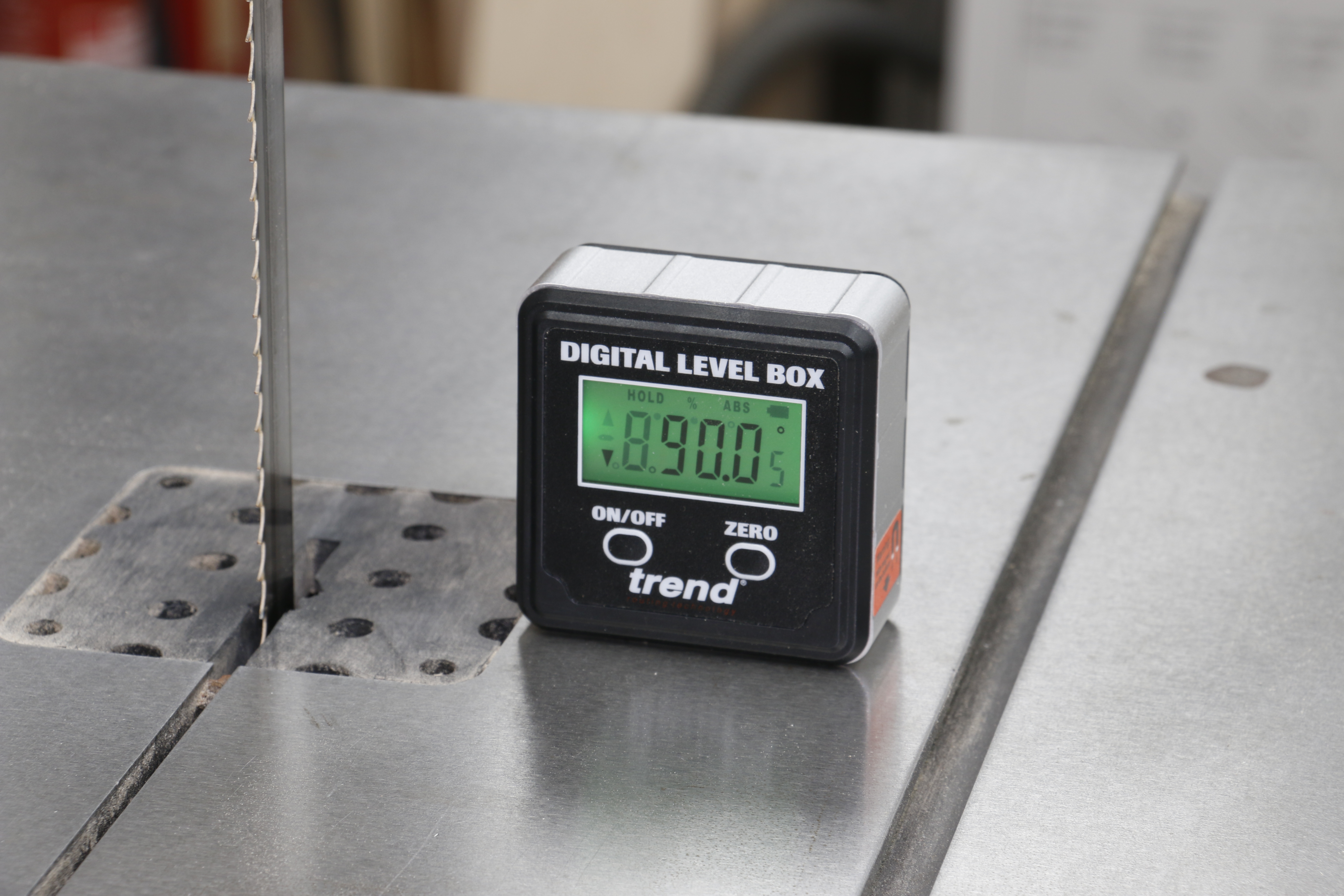 The DLB is then placed onto the table so that any adjustments are zeroed from the blade for accurate cuts.
---
Related Videos
Related Products