HOW TO USE THE TREND FASTTRACK SHARPENER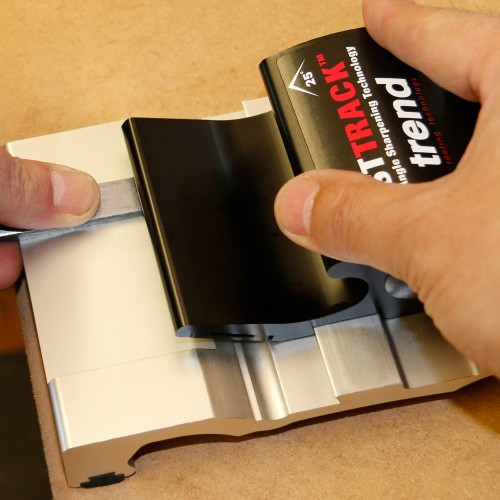 The Trend FastTrack (ref: FTS/KIT) is a speedy and convenient method of achieving consistent and uniform primary and secondary bevels on edge tools such as chisels and plane irons.
The compact design makes it very portable and very simple to use with interchangeable stones to suit the task in hand.
The base of the FastTrack has a recess to take an optional deburring plate to remove the wire edge raised during the honing process.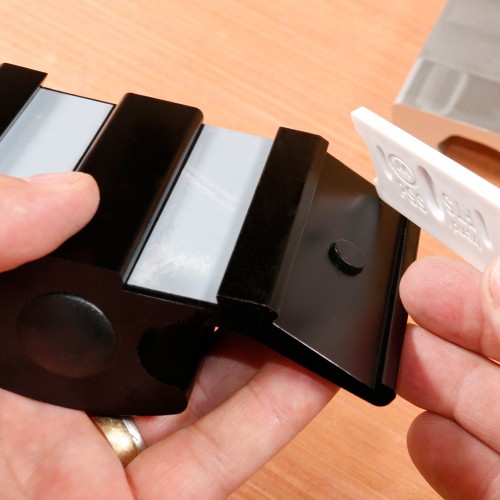 The upper part of the FastTrack has positions for the interchangeable diamond stones.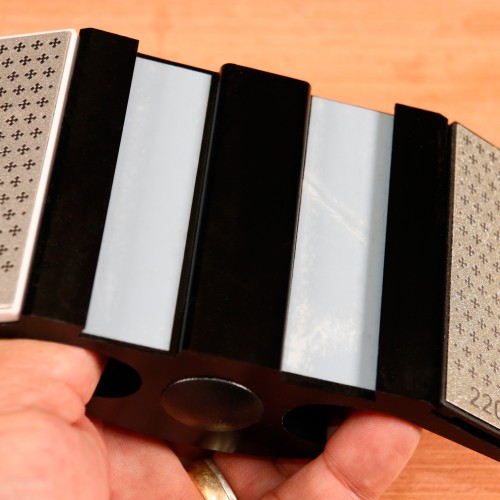 The stones are held firmly in position by magnets and a raised stud to prevent the stone from sliding as you hone.
There are numbers on each stone to indicate the coarsness; the lower the number the coarser the grit. Each stone can be quickly swapped over for heavier work or finer finishing on an angle as needed.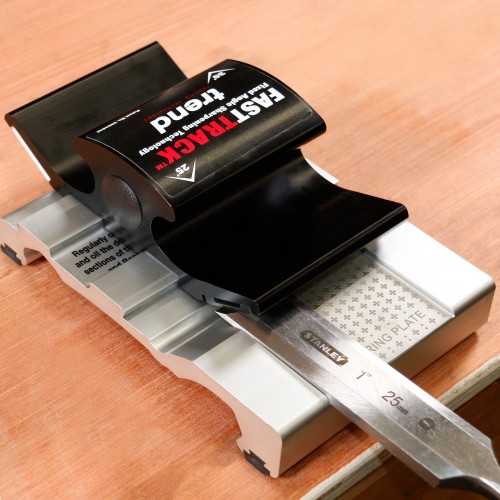 Chisels and plane irons are positioned against the shoulder of the base recess to keep them square to the honing stones. Blades from 3mm to 64mm wide can be honed and the jig can be used by both right or left handed users alike.
The stone holder rotates through 180 degrees to offer 25 degree preparation and 30 degree honing angles.
If the tool needs work on the primary bevel, fit the coarse stone to the 25 degree side of the sliding shoe. Nylon slides on the underside keep the shoe moving freely as it is moved across the tool. Make a number of passes and check your progress, repeating as necessary until the bevel is uniform.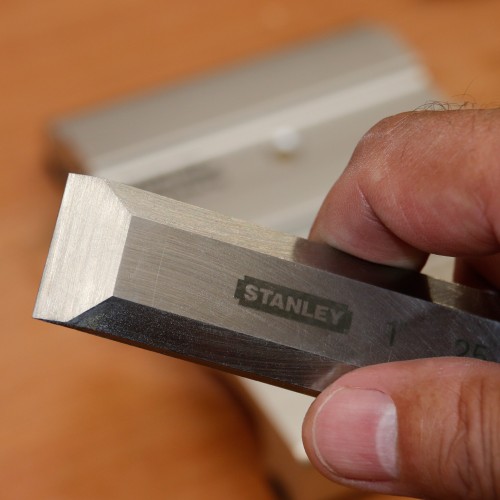 The 220 grit coarse diamond stone works quickly to reshape the 25 degree primary bevel.
The 30 degree secondary bevel is made using the finer 450 grit diamond stone. (TIP) Putting marker pen on the front of the bevel allows you to see the secondary bevel easily if the primary bevel has also been reworked.
A wire edge will form on the back side of the chisel during honing. Check that it can be felt and remove it by dragging over the deburring plate, making a couple more strokes with the FastTrack and then back to the deburring plate to weaken and remove the edge until the edge is keen.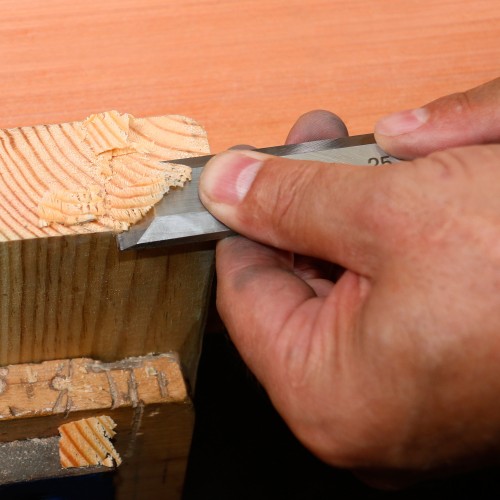 After the wire edge has been removed the edge can be tested by making some paring cuts. You should be able to make end grain cuts in pine with just light hand pressure as a good indicator of how keen the edge is.
---