U*PH/COLL/95 - Pocket hole drill collar 3/8 inch
A short shank 3/8 inch diameter stepped High Speed Steel drill for use with Pocket Hole Jigs.
Supplied with depth setting collar.
Can be fitted to the Quick Chuck or directly into the drill chuck.
DIMENSIONS:
Diameter

3/8 inch

Shank Diameter

1/4 inch hex

Pilot diameter

4.2mm

Pilot length

1/2 inch

Overall length

6 1/4 inch

California Prop 65

See below for Safety Link - Wood Dust
Videos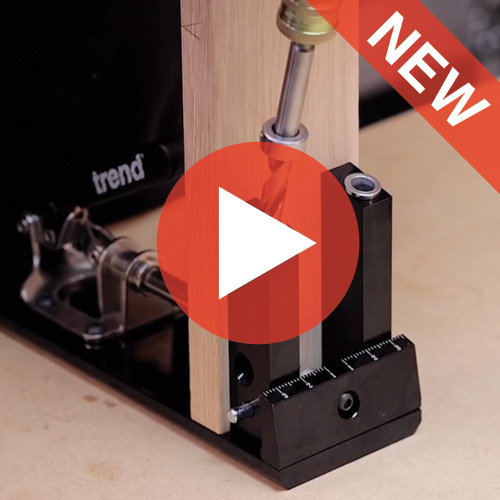 Pocket Hole Jig & Mini Pocket Hole Jig Video
Video demonstrating the functions of the Pocket Hole Jig and the Mini Pocket Hole Jig.
Safety Sheets