U*BSC/0/1000 - Biscuit No 0 1000 off
Trend biscuits are made of die cut beech.
Beechwood biscuits which expand when in contact with a woodworking adhesive such as PVA glue.
They are ideal for strong, fast, and accurate jointing of hard and soft woods, plywood and composition board.
Compared to doweling, biscuit jointing is faster and more precise.
Size

47.5 mm (1-7/8") x 15.5 mm (39/64") x 4 mm (5/32")

For board thickness

8 mm (5/16") - 12 mm (15/32")

California Prop 65

See below for Safety Link - Wood Dust
Safety Sheets
Spares Diagrams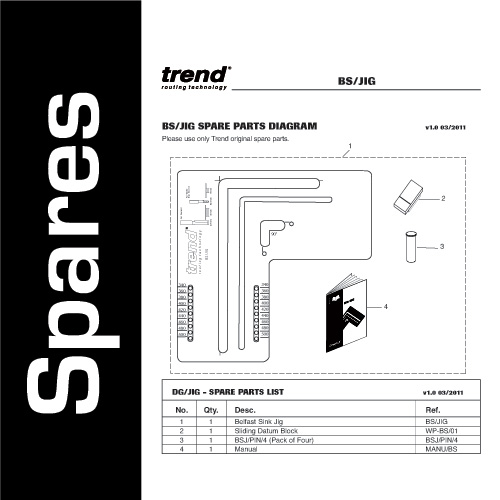 BS/JIG Belfast Sink Jig Spares Diagram