Trend Supports Changing Rooms!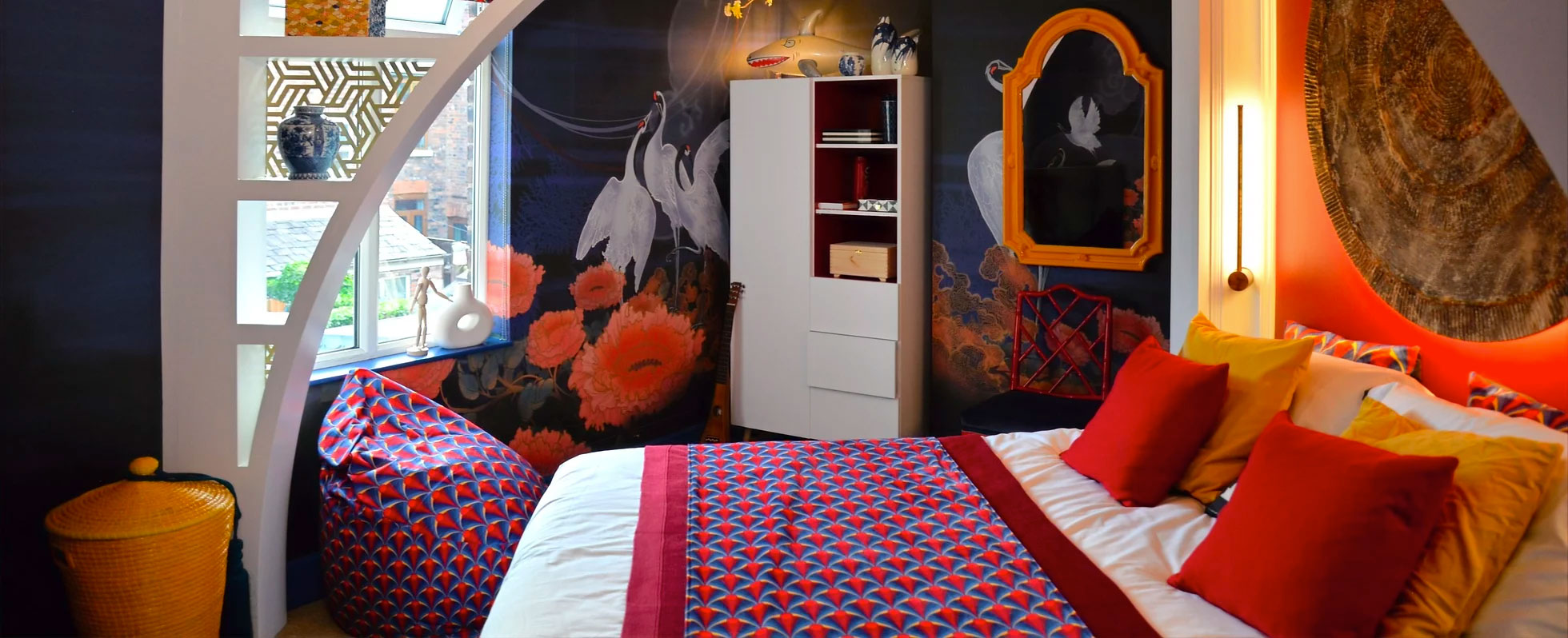 Trend have once again answered the call to Changing Rooms, this time helping with Laurence Llewelyn-Bowen's Japanese inspired room supplying CNC cut pieces for the large dividing arches with built in shelves and frieze infill panels.
Viewers of the Macclesfield episode of Changing Rooms may be surprised to learn that Trend helped with the creation of the room dividing arches and the intricate frieze infill panels designed by Laurence Llewelyn-Bowen.
Back in May Trend once again accepted the opportunity to support the show. Supplying Carpenter & Friend of Trend, Tibby Singh with all of the MDF pieces cut to Laurence's design on our very own Trend Yeti CNC SmartBench.
This time CNC cut files were provided to us and with a little tweaking to match the machines parameters they were quickly uploaded to the autonomous CNC SmartBench, then John Tigg our CNC expert just sat back and watched whilst it got to work, only pausing to remove completed components and feed it new sheets of material.
With the built-in dust collection connected to an extractor the SmartBench is like another employee. Once setup is complete it is able to work quickly and cleanly in the background, leaving you free to tackle other tasks.
What would have been a difficult and time-consuming task for a skilled worker; creating large smooth curves across multiple sheets and extremely complex frieze panels was achieved quickly and easily in only a number of hours on the SmartBench, taking full advantage of it's ability to machine full 8' x 4' sheets up to a height of 6".
We also took the opportunity to supply a few of our other tools to the show, so be sure to keep an eye out for these popping up in future episodes.
If you are interested in the Trend Yeti CNC SmartBench you can take a look at our available packages below, read more on our spotlight page or request a demo with John Tigg.